Today's guest blogger is John Lindermuth, author of sixteen novels,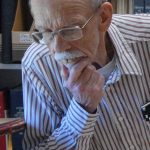 including eight in the Sticks Hetrick series.  John is a retired newspaper editor who now serves as librarian for the county historical society, assisting patrons with genealogy and research. He is a member of the International Thriller Writers and past vice-president of the Short Mystery Fiction Society.  Here's his take on writing a book.
One of the most common questions a writer hears is, "Where do you get your ideas?" It's an easy one to answer–ideas are all around us.
You discover them in your reading, in what you hear (writers are notorious eavesdroppers), in what you see, and so many other places. But an idea isn't a story. An idea is simply the germ of a story. It's what starts you asking, "what if…"
The next step in the process is creating character(s), a plot and a story location. There's been much debate over which is more important–character or plot. In my opinion, they're of equal importance. You can't have one without the other.
Speaking of the former, you want your main characters to have substance and not be paper cutouts. Readers relate to a realistically portrayed character.
So, how do you imbue them with "life?" You give them a personality. You build them from the ground up, with a past and present life, distinguishing characteristics–personality, in other words. But, by no means, do you just dump a block of description and narrative and say this is Joe Smith. You introduce the character bit by bit as you build your story, introducing your character gradually to the reader in the same manner as we learn about people we meet in real life. You don't learn the entire life history of a person you've met in one encounter. Why should it be any different in fiction?
Now, as to plot, this is how it all plays out together. You introduce the crime or crimes, the detective, the investigation, discovery of motive and, eventually, the identity of the culprit. Most thrillers identity the criminal at the outset. In a mystery, I feel that takes the fun out of the story. Most mystery readers like to try and determine the criminal before it's disclosed by the writer. Traditionally, mysteries started as this type of puzzle, providing clues throughout the narrative to lead the reader to the conclusion. Being the sneaky people we are, writers like to throw in red herrings (misleading clues) to throw readers off the track and add subplots to add more sauce to the story.
This is how an idea becomes a story.
And here is John's latest Sticks Hetrick novel, In Silence Sealed.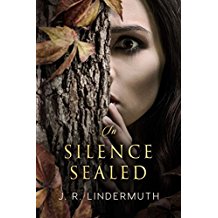 Lydia, daughter of Swatara Creek Police Chief Aaron Brubaker, is accused of murdering her boyfriend Jason Russell, handsome but feckless stepson of  Clay Stoneroad, a famous writer who recently moved to a farm outside town.
Daniel 'Sticks' Hetrick, now a county detective, is determined to prove Lydia's innocence. His job is made more difficult when the weapon her father insisted she carry is found missing.
Mysteries surround the Stoneroad family. Vickie Walker, a strange young woman also recently arrived in town, insists Nan Calder, the writer's secretary, is her sister, a claim Calder denies. Then Diana Wozniak, reporter for a sleazy tabloid, is the victim of a hit-and-run accident and police learn she attempted to blackmail the writer.
The sudden disappearance of Lydia and Vickie puts Hetrick and his friends in a desperate race against time to find them, unravel secrets and apprehend the real killer.
John's website is at http://www.jrlindermuth.net
And leave a comment.  Where do your ideas come from?  Do you start with character or plot?  We'd love to hear from you.