Today's post is from Leeann Betts. She writes contemporary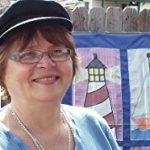 suspense, while her real-life persona, Donna Schlachter, pens historical suspense. She has released six titles in her cozy mystery series, By the Numbers, with Petty Cash releasing in December. Here, she talks about what the role of location is in her books.
Choosing a Setting, By Leeann Betts
With so many great places to set a book, how do authors go about selecting that perfect location that is not merely a backdrop to the plot but actually becomes an integral character?
For me, I go about this two ways: I either know the story and choose the setting based on what's going to happen in the story, or I know the location and want to set a good story there.
For example, in my recent Christmas-themed book, In Search of Christmas Past, I decided it was time to set a book in Colorado. I love the mountains, and it seemed like the perfect place for a scavenger hunt, providing opportunities for slippery roads, trekking through snow, and falling through the ice.
In No Accounting for Murder, since I'm familiar with small East Coast towns (I lived in Newfoundland and Nova Scotia before emigrating to the US), and because the culture in a small East Coast town is completely different than a city, I knew I wanted to set a story in such a place. That culture not only defines what happens in the story, it also defines the characters. However, when it came to the setting for the next book, There was a Crooked Man, this was borne because my pastor was contemplating buying a property in New Mexico and turning it into a retreat center for pastors.
I wanted to give this series the feel of the "Murder, She Wrote" television series, so each setting for my books has been based on a place I've visited. I like to make up my actual locations, however, so I can orchestrate the streets, move buildings, and include details not present in the actual location.
Please leave a comment about connections you have with particular settings, whether in books you've written or books you've read.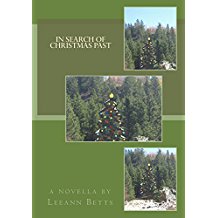 About In Search of Christmas Past:
Grace Bellows, a senior in college, receives a Christmas card one month after her grandmother's death, where her beloved Grammie challenges her to an old-fashioned scavenger hunt. Raised by her grandmother after her parents' death in a car accident when she was eight, Grace has lived a jet setter lifestyle with her wealthy grandmother. Now all she wants is to settle down and have a normal life.
Luke Fisher manages his family's Christmas tree farm out of a sense of loyalty to his deceased mother because she gave up her dreams of being an attorney. He doesn't want to live with any regrets, and longs to escape the confines of loyalty to live a life of adventure in the real world.
Can Grace and Luke solve the clues and uncover the truth about their real feelings, or will the tension and their differences in goals and faith drive them apart?
Leeann publishes a free quarterly newsletter that includes a book review and articles on writing. Subscribe at www.LeeannBetts.com
You can follow Leeann at http://www.AllBettsAreOff.wordpress.com
Find her books on Amazon at:  http://amzn.to/2dHfgCE