Today's guest is Deborah Dee Harper, a writer from Tennessee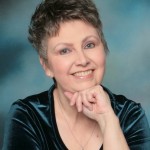 who graduated from Jerry B. Jenkins Christian Writers Guild where Misstep was a finalist in the 2009 Operation First Novel competition.  Recently, she moved to Eagle River, Alaska.  Read her post here and I'm sure you'll want to grab one of her books.
Moving to the Last Frontier
My oldest daughter, her five-year-old daughter, and I recently made the 4,061 mile move from Murfreesboro, Tennessee, to Eagle River, Alaska, which was viewed as ridiculous by most of our family members (and probably a few of the neighbors). Can't say as I blame them. Yes, it was a drastic move, but also one we did not take lightly. We'd lived on Elmendorf Air Force Base in Anchorage (ten miles south of Eagle River) from 2008 through 2012, so we were familiar with the vicinity, the weather, geography, and cost of living of the Last Frontier (not to be confused with William Shatner's Final Frontier). It wasn't unplanned by any stretch of the imagination. We thought long and hard about it, and in the end, decided to take the plunge.
Our reasons were many and varied. We love the wild, pristine, natural setting of Alaska. We look forward to watching bears, moose, eagles, foxes, wolves, beavers, and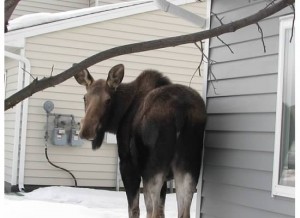 porcupines cross our paths (some of those more dangerous ones would be from the safety of our car), and love the magnificence of the scenery up here. The mountains, ocean, waterfalls, rivers, glaciers, lakes, streams, and unending forests are awe-inspiring. Yes, there are towns and cities like any other state, and to be honest, it's getting harder every day to distinguish Anchorage (which, in my opinion, was once about fifty years behind the rest of the U.S. when it came to shopping, restaurants, etc.) from any city of the same size in the lower 48. But once you leave those towns and cities, you enter a wild paradise of natural wonders.
One of the reasons I was open to moving here was that it no longer matters where in the world a writer lives. The internet has made writing from anywhere possible. In the pre-internet years (remember those?), a writer's proximity to the publishing meccas of the country was important. Snail mail made submitting an arduous process of writing, editing, finalizing, compiling the submissions packet, targeting your publishers, putting it in the mail, and then … waiting. And waiting. It could take a month, six months, a year. And even after waiting all that time, there was absolutely no guarantee 1.) they even got it, 2.) the person to whom it was addressed hadn't left or died, 3.) it hadn't been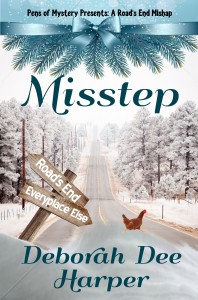 inadvertently tossed away, or 4.) it would be an acceptance. The internet and relatively instant submission process has certainly made a difference in that regard. But just as importantly, now that most of the civilized world is connected in one way or another to the internet, a writer can work from anywhere as long as he/she can reach that internet connection.
That's important to me and to other writers who want to write from places that inspire them. Alaska does that for me. Whether or not we choose to stay in Alaska for a year, ten years, or longer, it's important to me to know I can live where I want and still do what I enjoy—writing humorous and inspirational books.
If you've had any "adventurous" moves, tell us about them in a comment.  Thanks.