A few years ago, we traveled to Tasmania. It was for us like finding a beautiful gemstone while playing in the sand.
It is an island roughly the size of West Virginia located about one hundred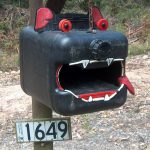 fifty miles across the Bass Strait from Melbourne, Australia. It was discovered in 1642 by a Dutchman named Abel Tasman, but there were a number of Aboriginal tribes there when the British came to settle it in the late 1700s. At the time we were there, the population was just over half a million people.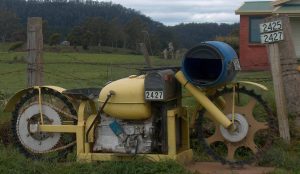 Until recently, fully one third of the island was in a protected forest, with no roads, no villages to disturb the natural beauty. In the last couple of years, some timber companies have been allowed into this area (a mistake in my opinion).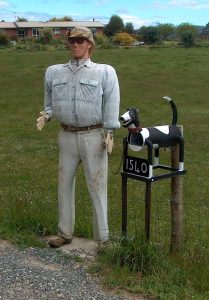 One day we set out to drive across the middle of Tasmania. We observed some rather interesting mail boxes. Upon asking some questions in the first village we came into, we learned that the people who lived along this highway had a friendly competition to see who could come up with the most unique mail boxes.
Some of these were extremely elaborate, many very clever, all attention-grabbing   And throughout the day, we continued to find such out-of-the-ordinary ways to receive mail.
In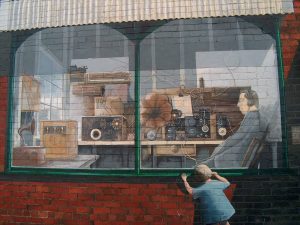 the midst of this, we came upon the town of Sheffield, often called Tasmania's Outdoor Art Gallery.   If we found a building with an exposed side wall, we would find a mural. The first mural in Sheffield was commissioned in 1986. Many of the pictures give aspects of the history of the town and Tas. We could not count all of the murals, but there must have been close to a hundred walls colorfully decorated.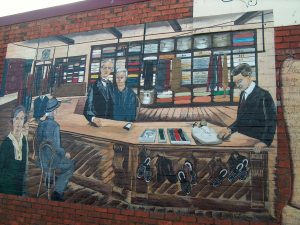 Keep in mind that Sheffield is a small town of approximately 1,400 people.   However, it has become a major tourist attraction, with an estimated 200,000 visitors each year.
But Sheffield and the mailboxes are not the only things to see and be amazed over in the middle of Tasmania. In another blog, I'll talk about the incredible wall being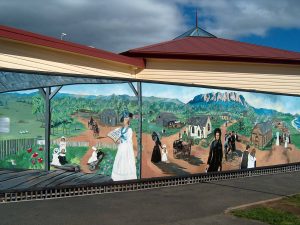 carved and the amazing use of hydro electric generation in Tasmania.   Oh, and we must not forget the Tasmania Devils, the only thing we knew about the island (thanks mostly to Walt Disney)before we visited it.
Feel free to add your comment about interesting things you've seen on your travels.  Thanks.
SIDE NOTE:  The winner of the free book, Blind Man's Bluff, A Candle Island Cozy by the Sadie and Sophie Cuffe, was won by Mary Watson Hamilton.  Congratulations.  It's a great book.
James R. Callan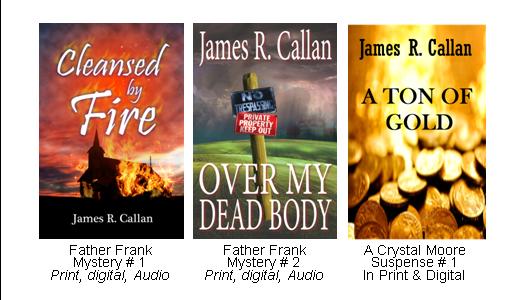 In print & e-book format