Today's guest bloggers are the Cuffe Sisters, Sadie and Sophie.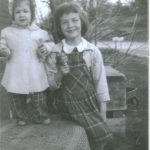 They were born, raised, and still live in the rugged area known as the Unorganized Territory in Main. They maintain a small farm, but (we know) their main goal is to produce great novels. They write "squarely to the hearts of real women who don't always wear a size two and who prefer boots to high heels. And they believe some of the best stories are composed on the seat of a tractor.  They will give a free copy of their latest book to a name drawn at random from those who leave a comment. Here are the Cuffe Sisters.
We grew up on road trips. After traveling around the State of Maine, we later branched out to cross-country travel, vising relatives in California. It's 3240 miles (give or take) from here to there. We traveled in a VW bus and camped out along the way. Six people in an old canvas Army tent was an adventure in itself, LOL. At the time, one of our cousins pointed out that we'd now stuck our toes in both major oceans. Some people haven't experienced either one. Funny, the things you take for granted.
We grew up on the coast and now live Down East – where the sun first strikes the easternmost point of the USA.
Throughout the years we've hiked and biked around many islands. To date we've visited about twenty, but that's nothing considering there are over 6180 left to explore. Some are easily accessed by huge bridges (one of Sophie's biggest dreads), others by ferry, some by private boat. We rode the mail boat on our first trip to Isle au Haut many years ago, and asked the captain if we could go out on the deck. It was choppy, but he let us. As soon as we stepped out, a huge wave slapped the bow and covered us in spray. We went back into the cabin, soaked, but laughing like fools. It was wicked fun!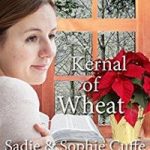 We experienced ten seconds of fame once, when photographers from Down East Magazine took a picture of us roasting hotdogs at our island campsite. When we finally found the article, months later, we were surprised at the caption: Local campers cooking over an open fire. Even WE didn't recognize ourselves!
Our coastline, as the crow flies is, 250 miles, but the reality is vast – it's over 5500 miles when all the islands are included. Islands hold a precious place in our hearts, but they're more than our memories and adventures. They hold their own special mystique in their fiercely loyal people, their rugged independence, and their wild solitude. We hope our love of Maine and its islands comes through in our newest book, Blind Man's Bluff, A Candle Island Cozy.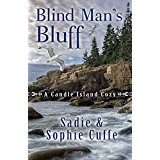 Come to Candle Island, hear the lonely cry of the gulls, feel the spray of the raging surf, and plant your feet on the bedrock ledges of Maine that have endured for millenia. We're giving away a copy, so if you'd like to be entered in the drawing, all you have to do is leave a comment. Good luck, and thank you, Jim, for letting us visit!
JIM:  Makes me want to visit Maine again.  Please leave a comment and the Cuffe Sisters will draw a name and send the winner a FREE copy of their latest novel.  Thanks.