Here's a post from Gay Ingram that will be of interest to anyone who has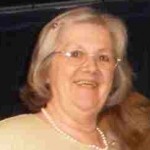 published or is planning on publishing with Tate Publishing.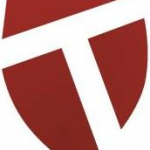 Recent events in the publishing industry have affected many authors I know in my area, including myself. Back in 2007 and upon the recommendation of a client, I submitted my manuscript about the years of my husband's depression, Living with a Depressed Spouse, to what advertised themselves as a 'traditional publisher.' The fact that they advertised themselves as a 'Christian Publishing House' influenced me. When I received a personal letter from the publishing company's president, I overcame my resistance and signed the contract.
I was a newbie and not very knowledgeable about the publishing process. The contract I received from the publishing house, Tate Publishing based in Mustang, Okla., stipulated a substantial amount required from the author as a 'financial investment.' After a certain number of copies were sold, this money would be returned to the author.
Over the years, my book continued to sell in minute quantities and I received correspondence from Tate representatives on a regular basis. I also received numerous offers of marketing/promotional opportunities, all available for a fee.
One week last month, Tate sent an email inviting me to participate in yet another marketing venture. The next week, an email from them contained a form advising me that the company was closing its doors and I had the opportunity to purchase back my manuscript file, if I so desired…for $50.00. I would expect no refund or monetary compensation if I signed this form.
My response was to ignore the offer and dig out my ten-year-old contract, hoping to read that their actions constituted a breach of contract. To the web I turned, looking for more information and advice. I found two reliable sites detailing the downward track of Tate Publishing. The third site posts comments from authors who have been dealt badly by Tate Publishing. One of these sites mentions documentation of Tate executives re-organizing under the name of Lux Creative Concepts, LLC.
http://www.publishersweekly.com/pw/by-topic/industry-news/religion/article/72590-tate-publishing-closes-its-doors.html
http://www.victoriastrauss.com/2016/06/16/tate-publishing-enterprises-slapped-with-1-7-million-lawsuit/
https://www.consumeraffairs.com/misc/tate_publishing.html
I've not found any evidence of a class action suit being instigated and would love to have that information if anyone has it. In the meantime, I will have to file this as a major learning experience.
If you have had any dealings with Tate Publishing, Please leave a comment.. Thank you.