First a quick note:  Today the Kindle version of A Ton of Gold, the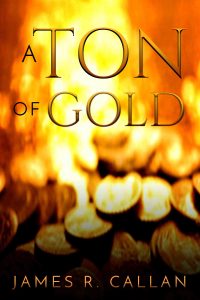 Crystal Moore Suspense book #1, is FREE. Check it out at www.fkbt.com  or at http://amzn.to/1UTY0Tv.  No strings. Just a great book for free.
A Ton Of Gold is one of those riveting novels that grabs the reader's total attention from beginning to end. A deftly woven story populated with memorable characters, "A Ton Of Gold" is a superbly crafted and entertaining mystery and documents author James R. Callan as a gifted writer of the first rank. A Ton Of Gold is highly recommended for personal reading lists and community library Mystery/Suspense collections." Midwest Book Review
I've talked about unexpected kindnesses, and I'm going to do that again today. And interestingly enough, this one also took place during our visit to Chile.
One of the things we've found in traveling abroad is that foreign countries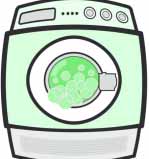 don't have the abundance of coin operated, self serve laundromats. And often, to have the laundry done at a commercial shop may take longer than we will be in that town. We tend to stay away from home for long periods, but to stay in one town only a short period. Ah, the little problems. We need to plan ahead and decide that since we are planning on being in this town for five days, we can send the laundry out.
We had been in Chile for a couple of weeks and felt the

need to do some laundry. And after checking around, we found a laundry (not self-serve) that would do the laundry for you and return it the next day. Great. My wife, Earlene, explained in her best Spanish, no planchada. No ironing. She tried again. No planchas. You don't iron.
A woman had just walked into the store and she said to my wife, "You do not want your clothes ironed?"
My wife was only slight annoyed. She felt like her Spanish was good enough to get the idea across. But the woman was smiling and Earlene said, "Yes. I do not need any of this ironed."
The woman spoke in Spanish to the employee behind the counter, then turned back to us. "My name is Maria and this is my business. I just wanted to make sure you got what you wanted."
We talked for a few minutes, telling Maria where we were from, and answering a few of her questions. After a short while, Maria said, "Maybe I'll be your guia tomorrow."
We were surprised and I blurted out, "What does a guia cost for a day?"
"Nothing. It will be fun. I'll show you around."
A few minutes later, arrangements had been made as to where we would meet and what time. Then, she escorted us down a block to a restaurant she could recommend and spoke to the owner, asking him to take very good care of us.

The next morning, we met Maria, our guia, our guide. She showed us a number of places we would never have seen without her. She gave us a wealth of interesting facts about Chile and the area we were in. She took us to a lake where we boarded a boat which actually took us into Argentina. Of course, we bought her meals and boat ticket, etc. But she refused any other money. She took us to a great store where Earlene bought a jacket and shoes she still loves today.
It was a delightful day, made so much better by a unexpected kindness from a stranger. She seemed to enjoy guiding us around and giving us interesting information. For us, it was one of the highlights of our trip. What wonderful people strangers can be.
Leave a comment about your experiences with unexpected kindness from strangers.
James R. Callan,  2017