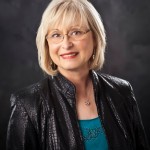 Today's guest is Patty Wiseman, a lifetime member of the Worldwide Who's Who for Professional Women and the author of historical romances.  Twice she has won first place in romance with the Texas Association of Authors. Here's some important advice from Patty on setting.
SETTING IS THE MAGIC
I cannot emphasize enough how important setting is in your novel. It's what makes a book cinematic, fuels the imagination, makes a scene turn into Technicolor in the reader's mind and become vibrant and alive. My series is set in the 1920's and I spent a lot of time researching the era. I wanted to get it right, bring the reader into my world.
There are certain elements of setting which you must implement in your writing to bring the story to life.
Period – What era are you writing in? In this element you need to remember the physical, sensuous world. Their clothes, hairstyles, food, transportation, buildings, the sounds, the smells, etc. Make sure you get it right, put your reader in the story by getting the time period correct.
Time Span – What time frame does your story cover? Does it span a few days, weeks, or years? This needs to be clear to the reader. Take care of your transitions in time, eliminate the confusion. If it spans years, you may want to check facts. Things are invented or become obsolete. Make sure the automobile was actually invented by that time for example.
Location – World building is important, whether you are putting the scene in a known location or building a new world. For each scene set the  lstage for your reader. It can be a subtle nuance, or a prominent building, but always let the reader 'see' where the scene takes place.
conflict – Your protagonist must have a struggle, some kind of obstacle to overcome. Keep this in mind when creating your setting.
If your character has an inner struggle, you have many choices to allow this scene to play out. In his study, on the beach alone, in a quiet forest, even walking down a busy street lost in thought. Put your reader there.
If it is a personal conflict with friends or family, create a setting where this would logically happen. At a family gathering, reading the will, family game night, out with friends, etc. Put your reader there.
If your main character is fighting society as a whole, a belief het wrap his mind around, standing his ground for something he believes, fighting for good against evil, setting is very important. It must be believable, and time relevant.
To produce the setting for my "Jazz Age" series, I leaned on the stories I heard as a girl as my grandparents recounted the stories. I listened to the language, the descriptions, etc. Those images were imbedded in my mind.
The voice of the characters came naturally. However, as I continued, it was clear I would have to do more research. Ancestry.com, books on the 'roaring twenties', friends I made in Detroit, Mi., and articles on the internet about the era helped to broaden my 'feel' for the time.
Immigration was very active during this time frame, so I researched where my characters immigrated from. I adopted mannerisms, customs, etiquette, and language that would be relevant to those characters. Sometimes we forget to round out our characters by investigating their past. This is important, for it gives your character credibility. Their past can make a big impact in the setting of your story; make them stand out as real, viable people.
My hope is that we make our characters believable by adopting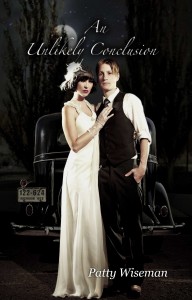 all aspects of their personality and how their background molded them into the people we see in the story.
In my last book of the series, An Unlikely Conclusion, I ended up doing more research than the other two because of a train wreck I made the focal point in the story. As I researched the train, I felt myself taken back to a time and place long gone.
Immerse yourself in your story. Your readers won't be disappointed you took the time and trouble to create the magic.
JIM:   Check out all of Patty's books at:  http://amzn.to/1x9BhqA
And leave a comment if you can.  Even a two word comment would be appreciated.  Thanks.