Today Misty Beller is giving us some good tips on research, and how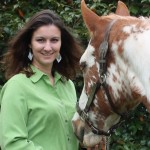 it can help contemporary writers as well as historical writers.  Misty writes Christian historical romance.  She was raised on a farm in South Carolina. She lives with her husband and two daughters.
Research as a Tool for Brainstorming Plot?
 I love research. For me, it's one of the most exciting parts of starting a new novel. When I begin researching, I usually have a general idea of who my main characters are, and I might know in which state the story will happen. Maybe I know a high level idea of what the plot will be (e.g. a woman escapes her fiancé who's trying to kill her, then accepts an ad for a mail order bride). But at that point, I get started with my research. It's amazing what wild stories you'll turn up that really happened! Real life is such amazing fodder for the writer's mind to run with.
Now, I know all you contemporary writers are saying, "Of course. Research is important to you because you write historicals." Yes, research is a sure requirement for a historical fiction writer. But I'll make the crazy claim that research can be one of the most helpful brainstorming tools for any writer.
In my current work in progress, I knew I wanted my heroine to be born in Mexico, lose her father and fiancé in a war, and travel with her deceased fiancé's mother to Texas (kind a spin-off of the story of Ruth). While researching Mexican wars in the 1870ish time period, I stumbled upon a skirmish between the Texas Rangers and a band of irregular Mexican militia over a large herd of cattle at a Mexican ranch. Bingo! My writer's mind took off. Because the Rangers killed her father and fiancé, my heroine will hate any kind of soldier, especially a Texas Ranger. So what happens if my hero is a Texas Ranger? And even better, what if she meets and falls in love with him before she knows he's a Ranger? Hmmm… sounds like the makings of a great western romance!
And just think, the strongest areas of tension in the story I just outlined, came from what I discovered during my research.
So how can research help the plot of a contemporary novel?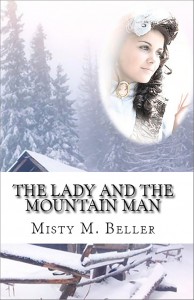 For starters, there's always the historical angle. We all know the past shapes the future, and history tends to repeat itself. If you're brainstorming a novel that has something to do with a Chicago gang, do some research on the history of gangs in the Windy City. Maybe even the mafia. Maybe you'll discover the great-grandfather of your protagonist once killed a mafia leader and stole the family's most prized possession. (I'm not sure what that possession might be, but I bet you'll find something perfect in your research!) Now your protag finds that family heirloom hidden in a crack behind a kitchen cabinet, and must choose between what's right and what's healthy.
Another way research can help the contemporary fiction writer is by learning what happened in the past, and repackaging it in a modern setting—with a twist. Here's an example off the top of my head. I did some quick research on the World's Fair: Columbian Exposition held in Chicago in 1893, and learned that Buffalo Bill Cody had applied to have his Wild West Show included as part of the Fair, but was denied. So he set up his show just down the road and drew in the crowds that came for the Fair. Now in your modern-day speculative fiction, maybe your antagonist is an Olympic hopeful who narrowly missed her chance to compete in one of the horseback categories. Maybe she meets a technology nerd who has just developed a top-secret technology that can control an animal's movements through infrared technology. They team up to take out our protagonist, who has the spot on the U.S. team the antagonist hoped to have. Wow, lots of opportunities for conflict there!
Hopefully this gives a glimpse of what possibilities research into history can yield for the future. A quick Google search can kick-start a world of creative fodder!
Now I'd love to hear from you! How have you used research to brainstorm your plot? Do you have any favorite research tactics? Please take a moment to leave a comment to share.
JIM:  We can all use help on brainstorming ideas.  Thanks, Misty.  To learn more about Misty, check out her website at:
http://mistybeller.com