Today's guest blogger is Marja McGraw and she's talking about mysteries.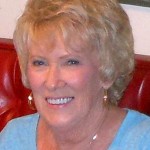 She should know, since she has worked in both criminal and civil law enforcement.  She writes two mystery series. And having read some, I'll add my endorsement.  She's lived in five states, but currently calls Arizona home.
Murder in the First…
…chapter, that is. More than once I've heard it said that a good mystery begins with a murder. I've also heard people say a mystery isn't a mystery if there's no dead body. I don't happen to agree with this.
 Many stories need to build up to a crime. You can open the book with a murder, but then you have to let the investigation get into a backstory. What led up to the crime? Who was the victim? Do I, as a reader, even care about the victim? What made that person tick? Why would someone murder this person?
 Many television shows begin with a dead body and then the investigator(s) have to learn the backstory through leads and clues. They need to keep the viewing audience glued to the screen. Books, on the other hand, can keep you interested by carefully laying the groundwork for what's to come. Each chapter can include a cliffhanger at the end to keep the reader interested, even if the murder doesn't happen up front.
 Sometimes a victim is actually a bad person to begin with, and by building up to the death you can create a very unlikable victim. You can take a different path and make him sympathetic because he had a horrible background which molded him into a bad boy. Some people are victims of circumstance. Maybe this person made bad choices in their lifetime.
 Other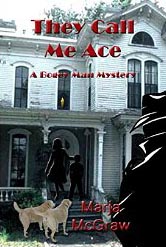 victims are good people. Someone may have been in the wrong place at the wrong time. As a reader, I'd like to know how that person ended up in the wrong place, and why did he or she have to die? I've heard people say there are no coincidences. I don't agree. Sometimes things just happen, for no apparent reason. A good guy can step on the toes of a bad guy without even realizing it. There are all kinds of scenarios.
 Remember the comment about a mystery isn't a mystery without a death? Not so, I guarantee you. I've read some great mysteries where no one was murdered. A missing person would be a mystery. The neighbor in a book might think Fred Smith from down the street is acting suspicious – and his wife hasn't been seen in two weeks. Maybe the neighbor sets out to see if Fred murdered his wife and buried her body in the backyard. It makes sense to the neighbor because she never did like Fred.
 Sometimes suspicious acts can be misconstrued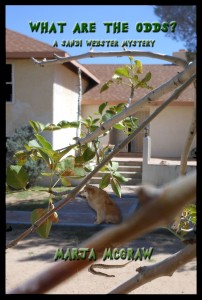 because that's what the observer wants to see. And in that scenario lies a mystery. It could turn out that Fred is hard of hearing, or painfully shy, and this makes him come across differently than he really is. It could also turn out that his wife left suddenly, during the night, to take care of a sick relative. In the meantime, it was a mystery until the facts were revealed. The snoopy neighbor is either going to be embarrassed for her suspicions, or she'll feel good that she found out the truth.
 So, if you enjoy a good mystery, don't worry about when the person dies, or when the body is discovered, and don't worry if there is no body. Just enjoy the journey that leads you from Chapter One to The End.
 A mystery is a mystery, after all.
JIM:  Find out more about Marja and her mysteries at the links below.  And take only 5 seconds to "Like" the post, or Tweet it. of Google +1 it.  Thanks.
 Website: http://www.marjamcgraw.com/
Blog: http://marjamcgraw.blogspot.com/
Books available at: http://tinyurl.com/m8s6uux