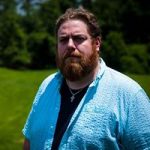 Today's guest is C.H. Holdridge.  He has published a political thriller and has several works in progress. He spent seven years teaching English at the high school level. Today, he talks about his Muse and how it helps him in a very unusual way.  I think you'll enjoy this and maybe it will affect your next project. PLUS, Holdridge will give a free copy to one person who comments, chosen at random.
Music is Your Muse
They say art imitates life. As writers, we know that our artform is born out of the passion we have for telling stories. Biggest question I have heard from other authors is how to make their characters pop more. I have a simple solution – use art to create art.
Personally, I use music as the inspiration for my writing. My pen name is C.H. Holdridge. When I write, particularly when developing characters, I use music as my constant companion. In fact, I find it difficult to write without music in the background. This started in college. I had a professor my sophomore year who taught the music appreciation class I took to fill a credit requirement. The course ended up changing my life. He told us that music is the key to the soul. It infuses every aspect of life and every aspect of life can be broken down into music. I have taken this to heart with my writing. It got through my undergrad, graduate school, and two novels.
One of the first things I do when sketching out a character is to decide what kind of music they listen to. It does not matter what time period the piece takes place in (music transcends such things). I have written short stories ranging in time frame from the Fall of Rome to futuristic Sci-Fi. Music preference influences personality. For example, in my first novel, Paradigm of Fear, I have three main characters: Josh Parks, Sue Roberts, and Patrick Gates. I sat down and decided what each of them listens to, and how that choice influences their personality.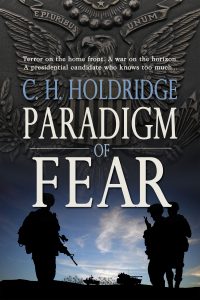 Josh likes classic rock combined with 90s grunge. This reflects his gung-ho attitude. He takes care of business, just like Bruce Springsteen. He isn't afraid to get his hands dirty (grunge) and always gives his all. Sue prefers late 90s early 2000s pop rock, groups like Paramore, Weezer, and Green Day. This reflects her occasional sentimentality and social conscience. These are the things that matter to her most. Patrick prefers classic rock and classical music. Composers like Vivaldi and Mozart. Rockers like the Beatles and the Rolling Stones. Patrick is thoughtful and meticulous; however, he is more than willing to do the hard work and make the hard choices.
I also use music to help set the ambience with the scenes I am writing. For conversation scenes, or love scenes, I use jazz or classical music. Vivaldi (can you tell he's a favorite?) or Count Bassey are perfect for this. For scenes in my Sci-Fi work, I tend to put on EDM, the endless rhythm with no overt messages is perfect for encapsulating the feelings I imagine when I think of the future. For my action scenes, I turn to heavy metal. Nothing gets my blood pumping more. That's exactly how an action scene should feel.
When I am sketching a scene, or writing it for that matter, I think of the music that would play on the soundtrack were it a movie. This is an important step. You would not watch a movie with no soundtrack, so you should not write a book without one in mind.
If you, like many of us, suffer from writer's block, the most vicious and notorious of demons, then selecting a soundtrack to listen to when writing can help you break its hold. Music Therapy is used to treat all sort of ailments: physical, psychological, and developmental. Take a lesson from Music Therapy and apply it to your writing. Use the music to move your inner-self. Use the music to help you reach past what is holding you back.  Trust me, it will help.
Find out more about Holdridge at his blog:  https://tinyurl.com/yc9qepnz
Paradigm of Fear can be found at:  https://tinyurl.com/ybb8hpj4
And please leave a comment on your muse, or why you don't have one or don't want one.  We'd all appreciate hearing about other people's muse.  PLUS, one commenter will receive a FREE copy of Paragim of Fear. Thanks,  jim